QUANTA Reiki. Universe Healing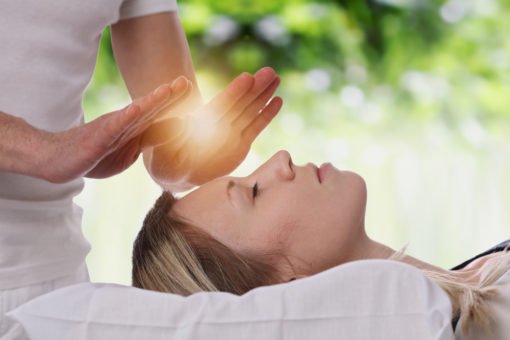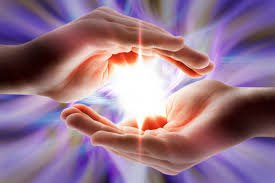 Lola Lhamo is a Reiki Master and offers individual QUANTA Reiki Healing, as well as holds individual and group QUANTA Reiki Initiations. Please, see details of upcoming Attunements below.
As well as being a Reiki Master, Lola studied Buddhist Mind Yoga with Tibetan lamas, Supreme Yoga with Indian yogis, Qi Gong and Daoist Arts, and Nada Yoga – healing with sound. She integrated knowledge received into QUANTA Energy Healing programme, combining Energy Healing, Meditations, Visualizations, Akashic readings, and coaching on basis of individual needs. You are very welcome also to discover Quanta Energy Healing
For individual sessions, please, kindly contact Lola directly.
Reiki Initiations
LEVEL 1 (Shoden)
Currently online only or in Bali
Reiki Level 1 opens up for you the world of infinite cosmic energy. It gives you methods and tools to connect to your innate healing capacity, which, as a result, may improve your physical, emotional and spiritual state. Reiki healing brings feeling of harmony, peace, and wholeness. You will be able also to share Reiki with others, improving their well-being.
Obtaining Reiki skills is a life changing experience for many people. There are no prerequisites for participating in Level 1, previous experience in Reiki is not required.
Reiki 1 Course Curriculum
Reiki History
Five principles of Reiki
Explanation of Reiki symbols and their meaning.
Understanding how Reiki works and what is Energy Healing
Understanding how to scan body and search for non-balanced areas in the receiver's body
Breathing techniques to connect to Universal Energy, for self-purification, and energy enhancement
Meditation techniques to connect to Universal Energy
Simple physical exercises to keep energy flowing through the body
How to lead Reiki session for other people – theory and practice
How to lead Reiki for animals
How to charge food and water with Reiki
How to lead Reiki for improving energy in the house
Initiation into first 3 symbols
Attunement
Attunement is what makes Reiki unique from other forms of healing touch and energy work. This ceremony, called Reiju (Ray-joo) in Japanese, is performed by Reiki master during each level of initiation, aimed for opening and expanding main energy channels of the student's body, allowing Universal Energy, also known as Qi/Chi/Ki, to flow more freely and deeply through them. This process may clear blockages in the body and lead to significant energy changes within the individual. Many may undergo an intense period of self-growth following their attunements.
It's recommended to wait at least 21 days before attunement to Level 2.
There are five symbols in Reiki, and each one corresponds to a specific energy: Power, Harmony/Balance, Distance Healing, Mastery, and Completion. On Level 1 you will be attuned to first 3 symbols, 4 times during the weekend, each time deepening the connection with energy of the symbol. Other symbols will be shared with practitioners on Levels 2 and 3, as tradition requires.
Attunements can be extremely powerful in themselves, offering immediate balance and healing to the student. A typical attunement is carried out with a student being seated and relaxed. The Reiki Master will then place the sacred Reiki symbols into the student's aura, chakras (energy centres) and hands. The energy now moves through the student, from the crown chakra (at the top of the head) and through internal energy channels, also activating energy reservoirs in student's hands, where healing can be given and received. This energy also elevates the student's vibration to a higher level. Each student will have a different experience when receiving an attunement and always a positive one. In general, most students experience a feeling of total peace when receiving an attunement.
How to Prepare for receiving Reiki Level 1?
Few tips to prepare for the course:
1-3 Days Detox is recommended, however not obligatory
Choose Meditation over watching TV 🙂
Practice Self-awareness – observe your emotions and reactions
No alcohol – it dulls the mind
No tobacco – this is the chance to try and quit
Avoid high protein food – high protein food requires more digestion and uses energy
Eat fruit, vegetables and drink water – easy to digest and healthy
Avoid caffeinated drinks – causes the mind to be over-active
Cost of Reiki Attunement Weekend : £200, payment by installments is possible
To book, please, pay via link below. Feel free to contact Lola Lhamo: lolalhamo @ gmail . com or 07757093532
Lola also offers individual Reiki Initiations and Attunements, distant attunements and healing.
Blessings
OM Shanthi ~