Retreats
Welcome to DIVINE ITALY YOGA & SOUND ENERGY HEALING Retreats!
We are delighted to welcome to incredibly beautiful corner of the Earth ~ Italy!
Enjoy the country of genuine flavours and inspiring landscapes, ancient history and remarkable atmosphere of the past.
Walk in unforgettable historic centres with enchanting alleways, palazzos, towers and small Romanesque churches.
Immerse yourself to the wonders of the nature: fairytale valleys, the mountains, and the sea.
Try the gifts of nature with vibrant Italian cuisine
Breathe easy and experience blissful meditation.
Rejuvenate yourself with yoga and sound energy healing.
Take your time , breath fully, savor and spice your life.
We thought of every little detail for your delight and peace and created the retreats which combine only the best.
Take a look and choose the one you like: Tuscany or Rome.
We are here to support you on this wonderful journey to the heart of Italy and hopefully your heart too…
Yours sincerely,
Lola Lhamo and the team of Divine Italy Retreats
2019 Upcoming Divine Italy Retreats by the sea at traditional Tuscan villa right on the beach: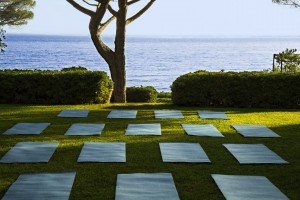 24-27 May: 4 Days Tuscany by the Sea. Yoga & Sound Energy Healing Retreat on the beach with Lola Lhamo.
Option of certification as a Sound Therapist on completion (by Vibroacoustic Therapy Association). More details…
22-29 September: 8 Days Tuscany by the Sea. Transforming Life through Neuroscience, Yoga & Sound Energy Healing with Lola Lhamo.
Option of certification as a Sound Therapist on completion (by Vibroacoustic Therapy Association). More details…
Retreats below are organised by request only (for corporate clients and individual clients)
Choose your Divine Italy Retreat at Tuscany Villa, Rome Villa or In Sabina (near Rome) Villa