Children of Humla, Nepal
In 2019 we started to support Children of Humla charity, based in remoted area of Nepal, where no transport reaches at the moment. There are 40 children which currently eat just twice a day and mostly rice. Together with Thinley Dorje Lama who manages this charity in Nepal, with his own money buying food and clothes and school supplies, trekking to Humla when weather conditions permit. We are currently preparing trekking trip to this hidden sacred area of Nepal in 2020 to visit children, help locally with newly constructed school and visit Buddhist Monasteries in the area. As Humla is close to Kailash, trip to Kailash is also considered. Please, subscribe to our Newsletter to receive the news on upcoming trip to Nepal-Tibet.
Currently we raised £913 which will cover 4 months of food supplies for 40 kids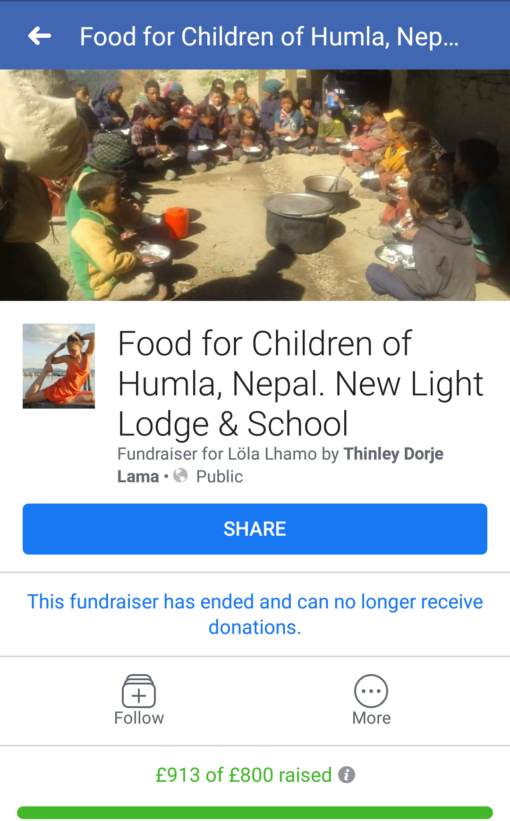 To receive updates on this initiative and trip to Nepal, please, fill in this form, thank you!