One-to-One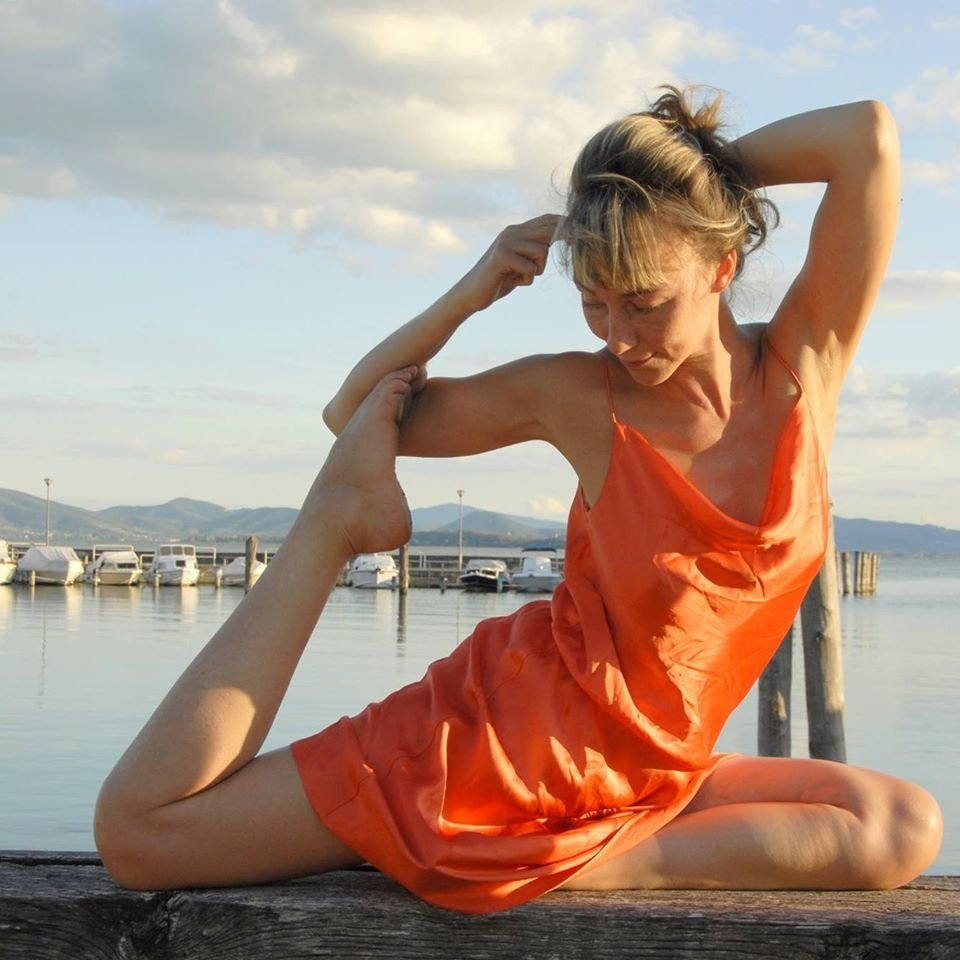 Lola Lhamo offers LHAMO Yoga & Sound Energy Medicine one~on~one sessions at your private space or:
in London at LHAMO Yoga & Sound Energy Medicine centre near St John's Wood, NW8
in Rome at  LHAMO Yoga & Sound Art studio at Palazzo Altieri, by Piazza Venezia & Pantheon
LHAMO Yoga & Sound Energy Medicine session will be structured around you personal needs, either discovering yoga and meditation, enhancing your practice, working on specific questions and intentions, or just for relaxation, energy and sound healing with Himalayan Singing Bowls, or Akashic records reading and helping to find spiritual purpose or find solution for complex situation.

Immerse yourself to Himalayan Hatha, Kriya & Yin yoga and learn the science of meditation and pranayama, the yogic breath, ask your questions about yoga & meditation, asanas & breath, and the benefits of yoga, the sessions will be designed around your personal needs with aim to bring the knowledge for practicing yoga with awareness. It will also take you the next level of yoga experience.
We will be discovering and practicing Sun Salutations sequence, looking into the depth of each posture. When ready, we will add more advanced asanas. In the end of the Programme you will understand each posture and will be able to practice yoga sequence with full awareness.
We will be practicing  Himalayan Hatha, Kriya, Mystic Vinyasa & Yin Yoga.
What to expect: integration of many Himalayan Yoga sciences:
~ Kriya Yoga – ancient Vedic knowledge passed through generations, science of breath and movement, focused on recharging the body with oxygen, slowing down the ageing process, rejuvenating the brain and spinal centres and transforming mind and body.
~ Active and Dynamic Hatha & Vinyasa Yoga for waking up body and spirit and revitalising the balance, the power and the beauty in the movement. Hatha is more Yang practice engaging muscles and keeping the postures for some time, while Vinyasa is more Yin dance, allowing free flow of creative energy within.
~ Restorative Yin Yoga for greater alignment of body and mind, releasing the tension and achieving the harmony with oneself. This yoga practice is based on knowledge of Chinese medicine – each posture targets specific meridians in the body, stimulating healthy energy flow through organs and body systems, bringing deep relaxation and balance.
~ Prana Meditation for enlightening discovery of one's nature, its elements and acquiring the balance and fullness, connecting to the Universal source of energy, Prana
~ Pranayama – yogic breath with deep and complex detoxifying and healing effect, balancing the brain activity
~ Yoga Nidra and Sound Energy Healing with Himalayan Singing Bowls & Gong
~ Qi Gong – slow movements helping to connect with energy movements within ourselves and around us.
~ Accessing Akasha – universal library, which contains knowledge of past, presence and future, containing infinite opportunities. In state of deep meditation we will be accessing Akasha, asking our questions and receiving answers, which will help to rediscover soul purpose, connect to true self and realise our dream.
~ Neuropsychology – you will have some work to do, working on old patterns of thinking and behaviour which you would like to release, understanding true yourself, your aspirations and designing your future, preparing Creative Plan. This is also part of QUANTA Bio Energy Healing programme. There will be lectures and practical sessions on the ways to transform your life through understanding of science behind the brain work & the power of your mind, as taught by neuroscientists, and at the same time wonderfully corresponding to the sacred yogic texts of 2000 years old.
You will learn ancient sacred energy practices which are easy to integrate to your life, to heal yourself and others.. Lola will be also sharing the science behind healing with the sound of your own voice and Himalayan Singing Bowls, how to activate immense energy healing potential within, how to transform your vibration and consciousness and transform your life..
Lola also offers deeply relaxing Sound Therapy – Sound Energy Massage with Tibetan Singing Bowl
Feel free to contact Lola for more details by yoga@lolalhamo.com or +44 7757093532 (UK) or +39 35194506 66 (Italy)